Release Blitz: My Beautiful Poison by T.L. Smith

🖤🖤 𝑯𝑶𝑻 𝑵𝑬𝑾 𝑹𝑬𝑳𝑬𝑨𝑺𝑬 🖤🖤
𝙈𝙮 𝘽𝙚𝙖𝙪𝙩𝙞𝙛𝙪𝙡 𝙋𝙤𝙞𝙨𝙤𝙣, 𝙗𝙤𝙤𝙠 𝙤𝙣𝙚 𝙞𝙣 𝙒𝙞𝙘𝙠𝙚𝙙 𝙋𝙤𝙞𝙨𝙤𝙣 𝙨𝙚𝙧𝙞𝙚𝙨 𝙗𝙮 𝙐𝙎𝘼 𝙏𝙤𝙙𝙖𝙮 𝙗𝙚𝙨𝙩 𝙨𝙚𝙡𝙡𝙞𝙣𝙜 𝙖𝙪𝙩𝙝𝙤𝙧 𝙏.𝙇. 𝙎𝙢𝙞𝙩𝙝 𝙞𝙨 𝙇𝙄𝙑𝙀!!
#𝟭-𝗰𝗹𝗶𝗰𝗸 𝘁𝗼𝗱𝗮𝘆!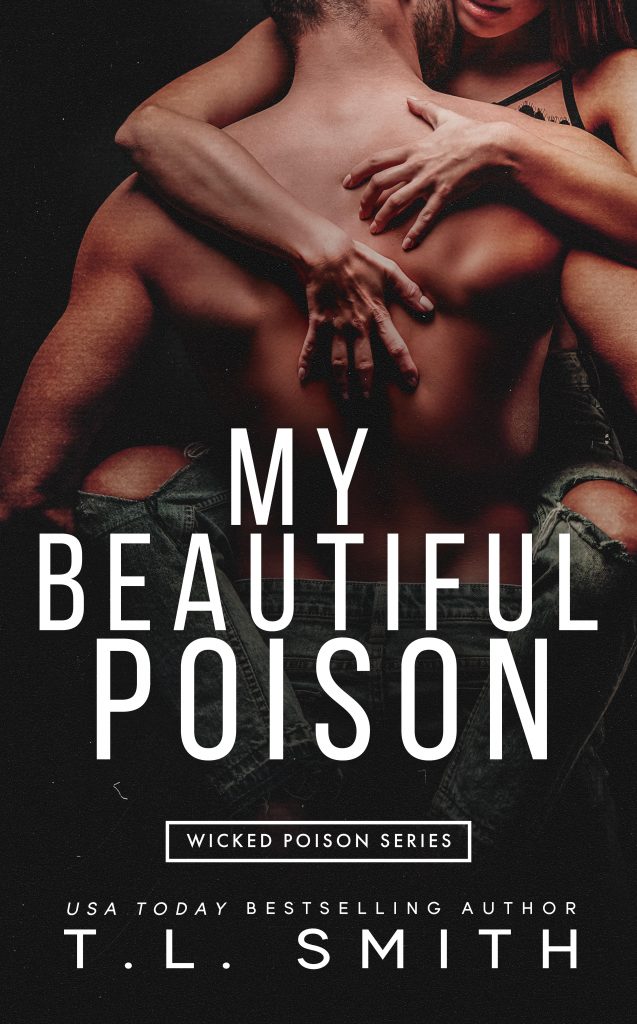 MY BEAUTIFUL POISON BLURB
I forgave him for the lies he told.
And I forgave him for breaking my body with his touch.
But I couldn't forgive myself for staying.
Until I met you… my antidote.
I knew I couldn't keep forgiving him, when I could be safe in your arms.
With your touch, there were no tears.
With your kisses, I could finally breathe.
You might be the villain in everyone's story...
But not mine.
PURCHASE LINKS
MY REVIEW
My Beautiful Poison is the first instalment in the Wicked Poison duet, and it got me hooked from the first page. Emotion, drama, action, this story had it all and kept me on the edge of the seat.
TL Smith always writes sassy and fierce heroines, and Rylee is no exception. She might be part of a rich family and people might think she's living the best life, but that's far from the truth. Behind closed doors, her life is far from perfect. She's always been the golden child, the perfect daughter, but that doesn't mean she's happy. When August enters her life once again she realises she deserves happiness more than anything else and she isn't afraid to fight for it. August has a dark past, he's a bad boy with a nasty reputation, but Rylee's tough as nails and more determined than ever to show him that in her eyes he is more than a thug from the wrong side of the tracks, even if it means putting herself in danger.
The chemistry between August and Rylee is sizzling, and I enjoyed their witty conversations a lot. He puts up a cold and detached demeanour but sometimes shows glimpses of his softer side and I loved seeing that. And Rylee has a brilliant mind and a quirky personality that makes her a fascinating character. Also, the secondary characters are very entertaining. I loved Rhianna (Rylee's twin sister) and her boyfriend Noah (August's lawyer), and even Anderson (Raylee a-hole ex). Their presence throughout the book made things much more interesting.
The story is told in dual POV, which I always enjoy. The action is fast-paced, and the plot is well developed. Angst, violence, dangerous situations were all woven perfectly into the storyline. The book ended with a surprising cliffhanger, and I'm very interested to see what will happen next.
PRE-ORDER MY WICKED HEART, releasing February 9th
ABOUT THE AUTHOR
USA Today Best Selling Author T.L. Smith loves to write her characters with flaws so beautiful and dark you can't turn away. Her books have been translated into several languages. If you don't catch up with her in her home state of Queensland, Australia you can usually find her travelling the world, either sitting on a beach in Bali or exploring Alcatraz in San Francisco or walking the streets of New York.
AUTHOR LINKS